Reasons to volunteer in Tanzania?
Tanzania is one of the perfect place for volunteers of all walks: adventure-seekers, outdoor enthusiasts, animal lovers, professionals, and those without any experience at all! Consider volunteering in Tanzania for rewarding and socially-conscious volunteer opportunities that will enrich your own travels, as well as make a difference to poor communities.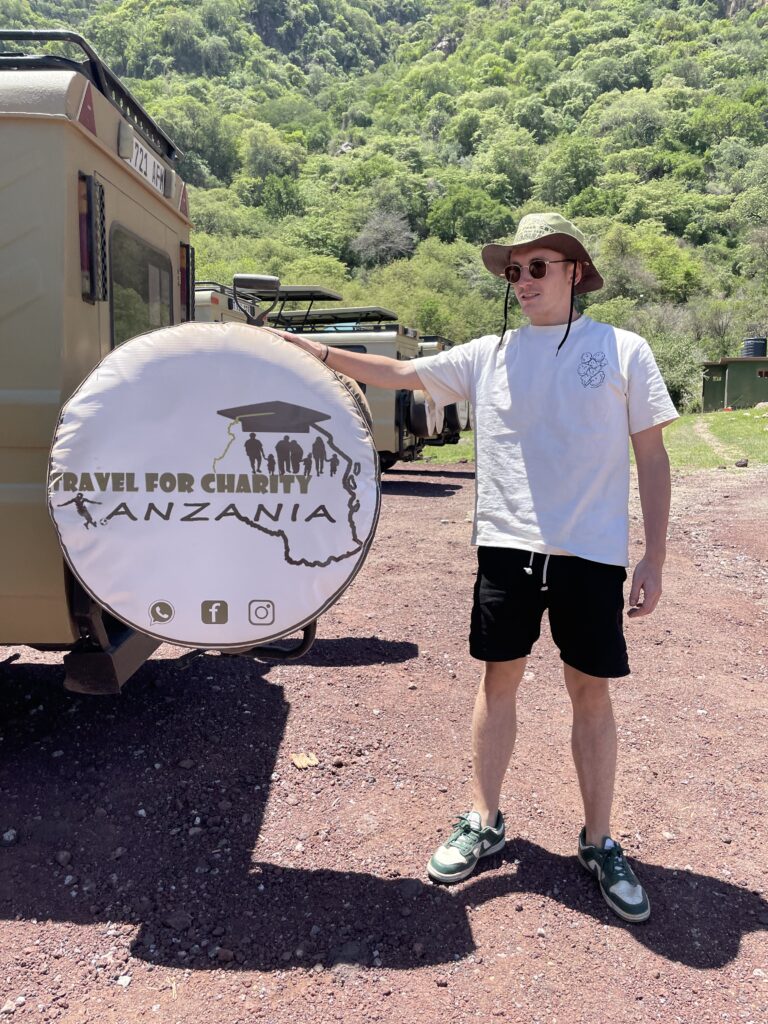 Plus, volunteering in Tanzania comes with lots of perks, from great food to wildlife sightings—and even special discounts! Check out the top reasons to volunteer in the incredible and peaceful country of Tanzania.
10 reasons to volunteer in Tanzania
1. There's a huge range of volunteer projects
Tanzania is a developing country brimming with opportunities for volunteers to put their talents or education to good use. Are you a photographer or teacher? Med student, special education instructor, or have in-depth knowledge about goats? No matter your background or expertise, you are sure to find a volunteer program that suits your expertise.
No matter what program or location you choose, these reasons to volunteer in Tanzania ensure that your volunteer work is going to have a positive effect on the community in the long-term.
Look for programs that encourage partnerships or mentoring of Tanzanian professionals, or teaching project that encourage Tanzanian nationals to hold leadership positions and emphasize hiring Tanzanian citizens.
2. Children school and English teaching skills
Still in school? Haven't finished your degree? Think that you don't have any useful talents? Think again. With your level of English you can accompany local teachers at school to teach children and help students practice English as an important volunteer placement.
Reasons to Volunteer in Tanzania is because we believe we have every thing for every one, Tanzania student are taught in basic English, which puts children from impoverished families without previous access to English instruction at a disadvantage. With these reasons to volunteer in Tanzania you can Consider volunteering with a program or school to help students practice English and improve their grammar, and make an impact on a child's education and future.
3. Homestays encourage cross-cultural learning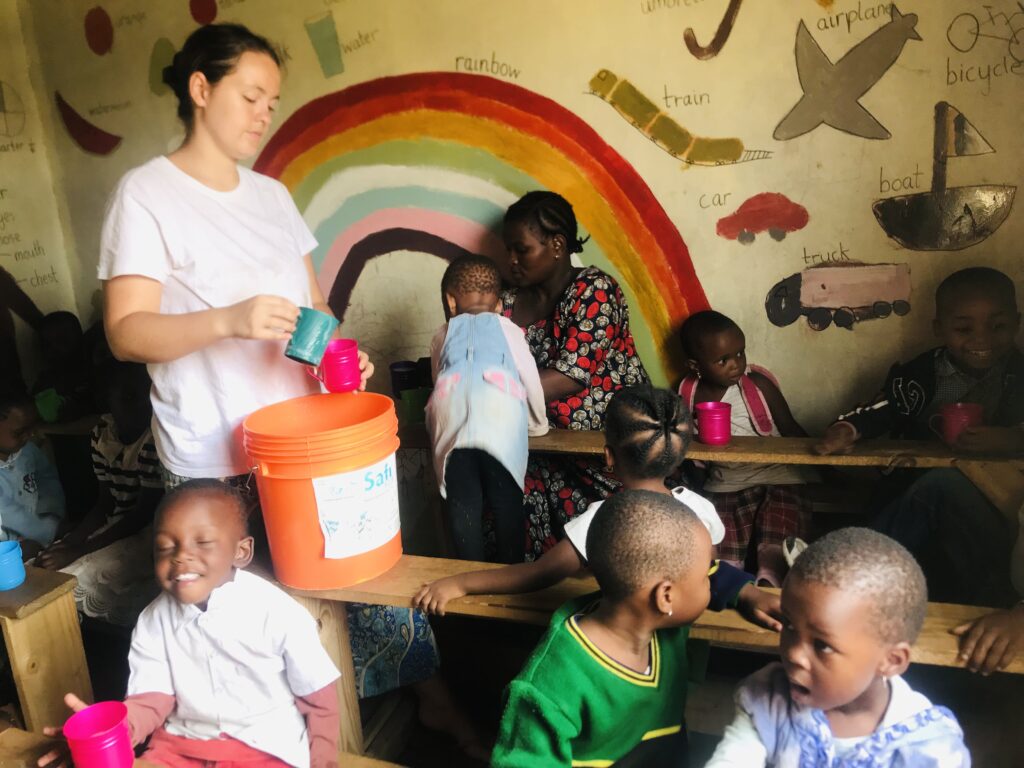 Reasons to volunteer in Tanzania?
Travel for charity and volunteering in Tanzania is the best way to exchange for impact because it comes with the great opportunity to learn about local life from a Tanzanian family. Many people who volunteer in Tanzania choose to stay with a local family for a portion of their placement or for their entire stay.
You can apply with a charitable program that arranges homestays, or make your own mini-experience by celebrating the holidays or spending a weekend with new Tanzanian friends you've made at your volunteer placement.
The cross-cultural learning from these visits will enrich your experience as you learn about traditional foods, celebrations, and become immersed in the local language during a homestay.
4. You can learn Swahili!
Another one of the great reasons to volunteer in Tanzania is the potential for language acquisition. Volunteering in Tanzania means the opportunity to learn Swahili, the common language across East Africa.
Being able to converse in this language will be a major asset in Tanzania, and anywhere else in the region your travels take you. It's easy to join an evening class or sign up for private lessons to learn Swahili quickly and begin conversing with your new neighbors.
5. You'll see amazing wildlife
Tanzania is a major international destination because of its famous wildlife! Anyone who visits or volunteers in Tanzania is encouraged to go on an ethical wildlife safari. Volunteers who opt to serve in more remote areas have a better chance of seeing wildlife while simply driving down the road in the early morning, or taking part in a group hike.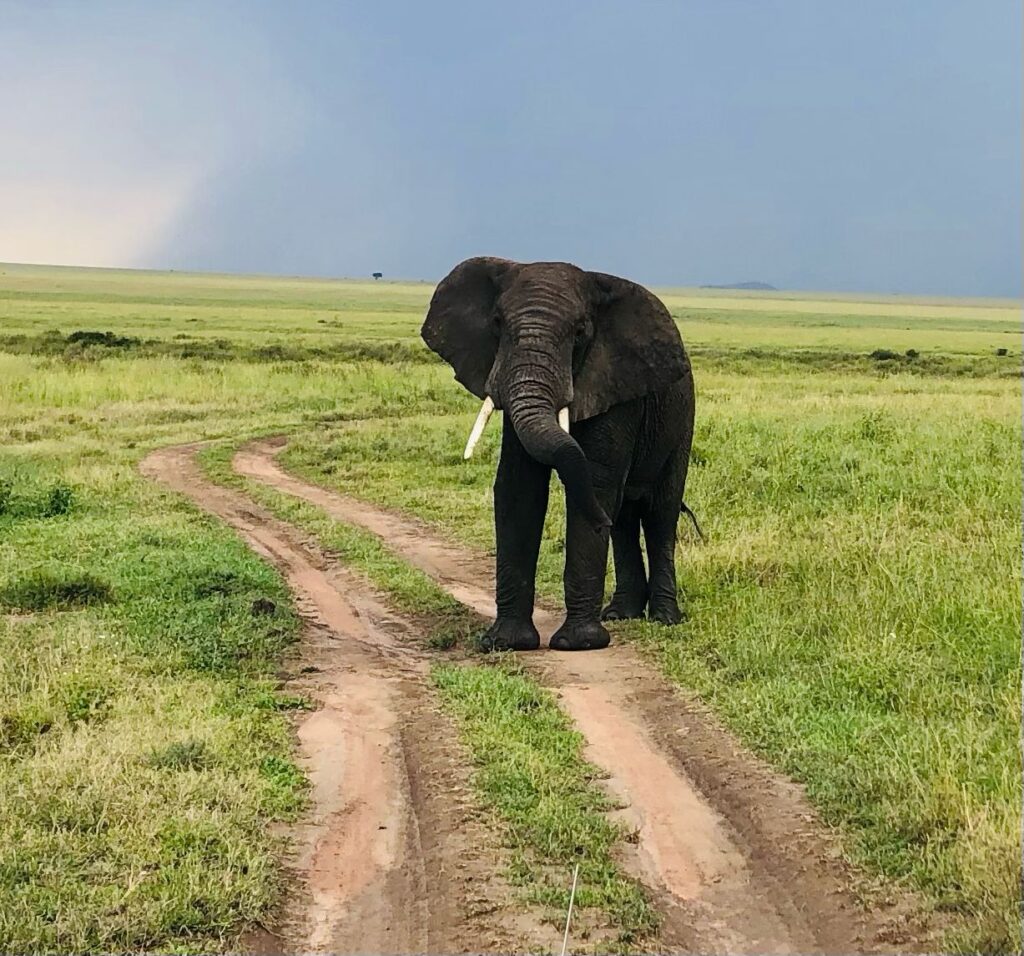 For example, zebras, giraffes, elephants, and even leopards are commonly seen in quiet areas of Northern Tanzania, either along the highway or in quiet plains. Monkeys, adorable bush babies, and dik-diks are so common (even near large towns!) that volunteers are sure to see these animals even if they choose to volunteer in an urban location.
6. You can become a resident
Reasons to volunteer in Tanzania ?Long-term volunteers usually obtain a resident permit. This little stamp means big discounts across top destinations in Tanzania. Resident permit holders enter national parks (like the Serengeti, for example) for half-price!
Many hotels offer lower rates for residents, and travel to Zanzibar is offered at a discount for permit holders. Further, climbs such as the famous Mount Kilimanjaro or Mount Meru are also offered to residents for a discounted price.
If you're already interested in volunteering in Tanzania, it's not selfish to take advantage of major discounts, like seeing world-renowned national parks or flying to Zanzibar for less—it's just plain smart!
7. There are incredible summits to explore
Tanzania is home to Mount Kilimanjaro, the highest mountain in Africa, the "most walkable mountain in the world", and one of the Seven Summits. Climbing this mountain is a pretty big deal, but it can also be very expensive.
While still finding reasons to volunteer in Tanzania, you can consider tackling this renowned trek, consider doing so during your time volunteering in Tanzania. Pro tip: The majority of climbers who successfully reach the top spent time acclimatizing to the higher altitude; a great way to do this is to volunteer for several weeks in the highlands of Tanzania and allow your lungs to adapt to less oxygen.
8. Enjoy unique fruits and spices
Zanzibar is known as the spice island, where nutmeg, vanilla, cloves, and much more are grown and exported all over the world. Spices and tropical ingredients, like coconut and bananas, have influenced many Tanzanian traditional foods.
Even if you spend most of your time volunteering in mainland Tanzania, you can still easily get vanilla beans, whole coconuts, and fresh spices by the kilogram to make your favorite Tanzanian dishes.
Another advantage for long-term volunteering in Tanzania is the possibility of experiencing the passing fruit seasons: pineapple season, mango season, and avocado season are some of the most delicious times to be in Tanzania.
9. It's easy to support the local economy
Reasons to volunteer in Tanzania offers plenty of handmade, artisan goods. There are some shops where you can buy new clothes, but why do that when you can have a tailor-made, one-of-a-kind shirt (or dress, or trousers, even shoes) made just for you? From footwear to home décor items, you can find a hand-crafted, unique piece in Tanzania.
And if you don't see exactly what you're looking for, then make a special order. You can custom order almost anything you can image in Tanzania. Volunteers have more time in Tanzania than a typical tourist, so there will be sufficient time to order that special outfit, unique lamp shade, or bag that you've been dreaming of.
10. It's a peaceful and diverse nation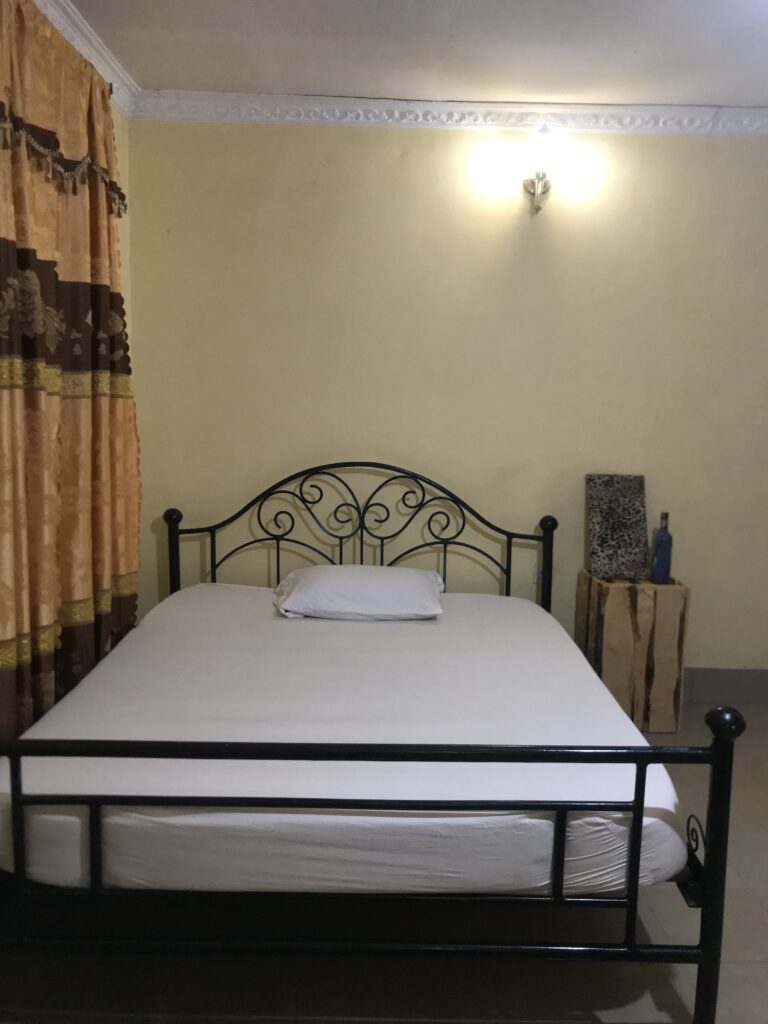 Tanzania is oft-considered the most peaceful of all the East African nations, and it's easy to see why: Various religions and cultures are represented within Tanzania's borders without tribal feuds or issues over religion.
Volunteers in Tanzania may celebrate Eid in Zanzibar and Christmas in Dar es Salaam, learn about harvesting honey from the Hadzabe tribe, and go on a trek lead by a traditional Maasai guide. The diversity and peace across the nation will be an enriching and educational experience for any volunteer in Tanzania.
I'm ready to volunteer in Tanzania! What's next?
First of all, confirm your volunteer placement in Tanzania. Choose the program or opportunity you want to volunteer with in Tanzania and decide on definite dates. Ask if the program sponsors volunteer visas. If so, they may request that volunteers commit to a specific length of time in order to fund this visa.
If you are volunteering in Tanzania, you may need to enter on a business visa, Student or another work-related visa. This regulation ensures that volunteer placements are with reputable organizations that have been approved by the government. You can learn more about visas and resident permits at the official Tanzania Ministry of Immigration website. (The good news: A volunteer visa usually comes with a residency permit.)
If you plan to volunteer in Tanzania, you may need a few vaccines: Yellow Fever, Typhoid, Hepatitis, Malaria prevention, and up-to-date Tetanus vaccines are the most widely recommended by doctors.
The Yellow Fever Vaccine is required, and the certification to prove you have had this vaccine is mandatory to enter into Tanzania from any border, including airports. This is because Yellow Fever has been eradicated in Tanzania and authorities want to ensure no visitors bring this disease into the country.
There are three international airports operating in Tanzania, in the following locations: Dar es Salaam, Kilimanjaro International Airport (located between Arusha and Moshi towns), Tanzania Volunteering Projects and Zanzibar. Look for flights arriving into one of these airports as you finalize your plans.
Find our volunteering process here and get matched with 5 volunteer programs in Tanzania!
Volunteering in Tanzania will make a difference
Are you interested in using your skills and talents to volunteer in Tanzania? With these 10 reasons to volunteer in Tanzania you should Consider volunteering in Tanzania to make a difference by applying your education or sharing your knowledge of English.
At the same time, take advantage of resident discounts to see Tanzania's incredible wildlife or climb Mount Kilimanjaro. Be sure to embrace the peaceful, diverse culture and try a homestay to get the most out of your time volunteering!