Volunteer Abroad programs in Arusha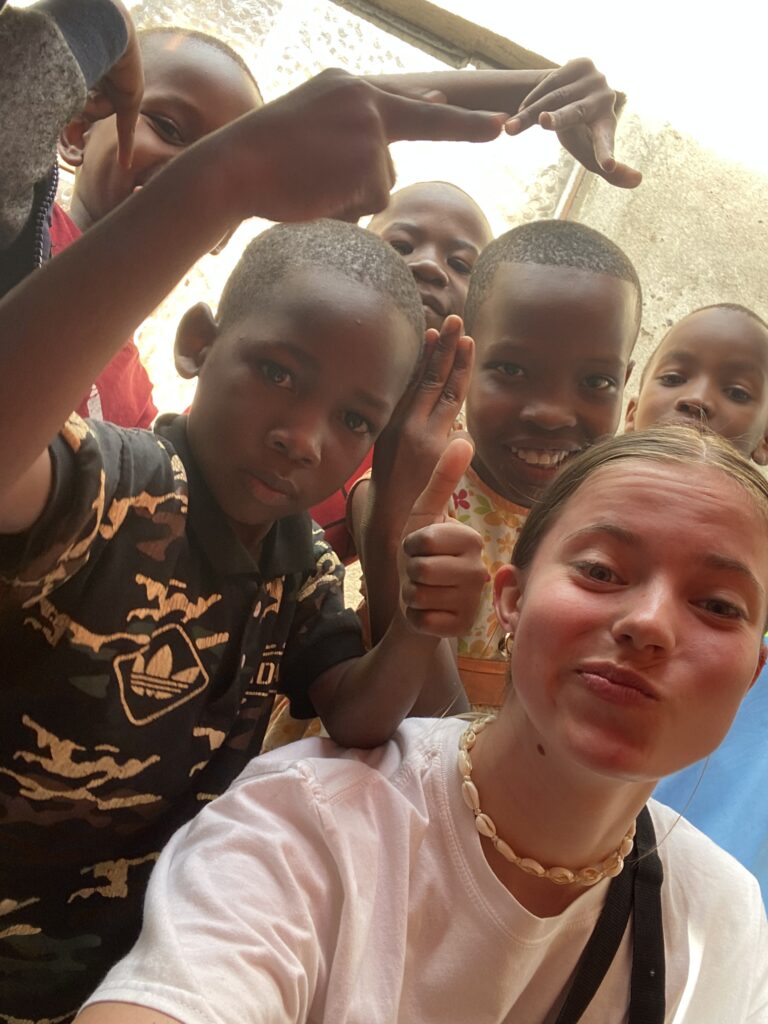 Volunteer Abroad programs in Arusha Tanzania will give plenty of opportunities to learn and exchange for impact during your stay in Arusha Tanzania. Travel for charity Tanzania, is a volunteering organization based in Arusha ,Tanzania. The aim of organizing volunteer Abroad programs in Arusha Tanzania is to give you a chance to exchange for impact and improving the lives of all those in need in the local community. Specifically, we work with underprivileged groups such as women and children through providing the needed healthcare and services from our volunteers. Established to bring Western enthusiasm, expertise and passion to tackling some of the problems which affect the most needy in Tanzania. Our ethos is that you'll be volunteering with us, not for us. We're far more interested in your skills and desire to help than your money.
Make your Volunteer abroad programs in Arusha, unforgettable.
What are the basis to volunteer abroad programs in Arusha Tanzania in the Summer? You could be asking yourself this question at this point in time. With thousands of other volunteering destination in the world, one could wander as to why destination Tanzania. Today I am going to take you though some of the grounds that Volunteers use to pick destination Tanzania.
In recent years Volunteer programs in Tanzania have witnessed a steady increase in the number Participants. This alone is an Important signal that destination Tanzania has something special to offer and hence one shouldn't hesitate to decide on the preference of many i.e destination Tanzania. However Travel for charity Tanzania Volunteers went further to dig out core seasons that our Volunteers are using to deciding on volunteer work in Tanzania. Our Volunteers reasoning's were grouped into five groups as seen below:-
Location
Programs
Skills and language
Tourist attractions
Affordability
The location for volunteer abroad programs in Arusha
Location is an important factor in motivating participants to volunteer abroad programs in Tanzania in the summer . Arusha, Tanzania is located in the Eastern, Southern part of Africa. Tanzania is bordering several East, Central and Tanzanian countries. These countries include Uganda, Kenya, Rwanda, DRC, Burundi, Malawi, Zambia and Mozambique. Most of these countries are also attractive tourist destinations and hence Tanzania offers easy access to any of these Countries. On the Eastern side Tanzania is blessed to be on the shores of the mighty Tanzanian Ocean.
Tanzania is home to some of the most beautiful beaches in Africa. Most of our Volunteer abroad programs are located in Tanzania's tourism City Arusha.
Top rated Volunteer abroad Programs in Arusha
Our range of Volunteer abroad programs in Arusha is diverse. We have Over 10 volunteer abroad programs in Arusha, Tanzania distributed across different places. When thinking of volunteering and work abroad or just volunteer in Tanzania you can consider the below list we are going to see just some of these Programs, however to learn more about our Volunteer abroad Programs in Tanzania , kindly visit our Program page. Travel for charity Tanzania projects for volunteering and work abroad in Tanzania summer programs are the same like in other years. As usual volunteers and internes have four projects to choose from. These projects include the following.
Teaching Volunteer abroad Programs in Arusha
Our Teaching Volunteer abroad Programs in Arusha is one of the most Basic and Oldest Volunteering and work abroad Program. Our Volunteer placements are distributed in both primary and secondary schools in Arusha comunities. Moreover we also offer our Volunteers placements in children schools. Most Schools in Tanzania are without proper and adequate teaching equipment. They also don't have enough qualified and Competent teachers. Your skills and efforts are highly desired in this Program, to foster the improvement of education provision.
Healthcare Volunteer abroad Programs in Arusha
Our Healthcare or Medical Volunteer Program in Tanzania is one of the most rewarding Volunteer Programs. This Program gives unique opportunity of experiencing and leaning to healthcare practitioners, Medical Students, Pre-medical students and even those who which to do Elective and Internship abroad. Our Hospitals and Medical Centers are carefully vetted to meet the needs and requirements of our Volunteers, Interns and students. More about Healthcare volunteer abroad programs in Arusha is this, Travel for charity Tanzania team works together with other local and past volunteers to ensure zero non communicable diseases in Africa
Orphanage and childcare Volunteer abroad Programs in Arusha
To many the rational of Volunteering and work Abroad is giving back to those who don't have. Orphans are classified as being into a group of children that lack basic needs and necessities. This notion is without a doubt making our Orphanage volunteer Program one of the Core Volunteer Programs. Your decision to volunteer abroad in Tanzania in summer is in most cases based on wanting to give back. Hence if such is a case then our Orphanage Volunteer Program is offering you that Opportunity. Our Volunteers helps with the general well being of Orphans and the Orphanage. Volunteers would assist in conducting classes, cleaning the children, feed them and any other activity that would require their skills and expertise.
Special Need Education Volunteer Program
Our Special Needs Volunteer Program has always achieved the status of being the Most rewarding Program of all. If you ever looked for a Program that will take you down to earth, then this is the Program. Our special needs program places volunteers into special need schools, that accepts mentally retarded Children. Teaching them how to feed themselves, how to Speak and how to walk is the best way of leaving such a big mark in the world. It is a great way to make a difference into the lives of those so unfortunate.
Language exchange volunteer program in Arusha
Unlike other volunteer abroad programs in Arusha, Tanzania were emphasis is focused on volunteer's skills, ability and command of a specific language, our Programs puts less emphasis on those attributes. We believe that every individual has the right to participate in language exchange volunteer Programs. Lack of a specific skill shouldn't hinder Ones desire to giving back. No matter how unskillful you are, we will somehow find something for you to be useful. Moreover you don't have to be a native English speaker to be considered in our language exchange programs.
Tourist Attractions
Tanzania on being one of the tourist giants of Africa has also contributed to volunteer's preference over destination Tanzania. Tanzania offers you the most efficient way to Travel for purpose, by doing both Tanzania Charitable trip and volunteer abroad at a go. Generally most volunteers have decided on Volunteer abroad Tanzania as their preferred Volunteering destination because of what Tanzania has to offer in term of tourist attractions. The Great Mt Kilimanjaro, The Serengeti, The Ngorongoro Crater and Zanzibar Island, these are few of many tourist attractions in Tanzania.
Affordability
Travel for charity Tanzania is a locally based organization with only support staff in the western world in term of past volunteers. This has helped us to avoid large Administrative cost and hence lower volunteering cost. Unlike other volunteer abroad Tanania organizations based in the western world and remotely control programs Abroad, we are on the group and on site. These Organizations charge large sum of volunteering fee usually hidden in Administration fee. You will only get to know about such fees, when you sign for the our Volunteer abroad programs in Arusha . This is very different with us, we are a locally based organization, we live the programs we are recruiting volunteers for. We don't charge anything in excess, we only charge for your living expenses and you Program donation. Hence our prices are always affordable for all Volunteers.
Where will you stay during your volunteering and work abroad?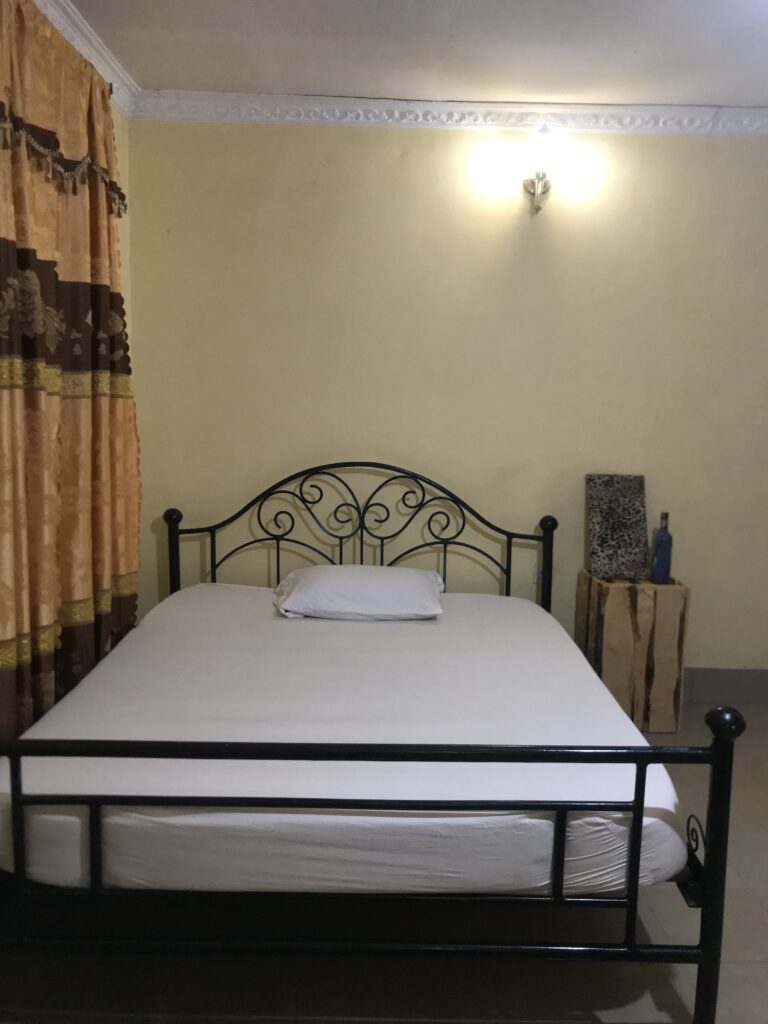 Travel for charity Hostel is a kind of western-style hostel with 4 bedrooms (2 shared accommodations with bunk beds 2 private). It has 2 bathrooms with western-style toilets and occasional water for showers. The house also includes one double bedroom, and this room is generally reserved for married couples. The house is safe and secure, with a security guard and a large gate. In the volunteer house, there is a cook who cooks the meals for the volunteers.
(Please note that spaces in the volunteer house are very limited and can only accommodate 18 to 24 people).
Transportation in Tanzania
We will provide you with reliable Taxi drivers phone number,which you could use in case you want to move around. However you could also use Daladala these are buses, public transport that most people use to travel locally on daily basis. There is also an option of using bodaboda these are motorcycles that are used as taxis. Other volunteers choose to walk whoever if you also choose to do so like any other new environment we encourage you to be very careful with thieves and pick pocketing